Barcelona, the jewel of the Mediterranean, is not only known for its incredible architecture, rich history, and delicious cuisine, but in recent years it has also become a top destination for cannabis enthusiasts.
The city boasts numerous cannabis clubs and specialized shops, ensuring a unique experience for those looking to delve into this world. If you're planning a trip and wondering where to purchase quality cannabis, you've come to the right place!
Here's a list of the best places to buy cannabis in Barcelona.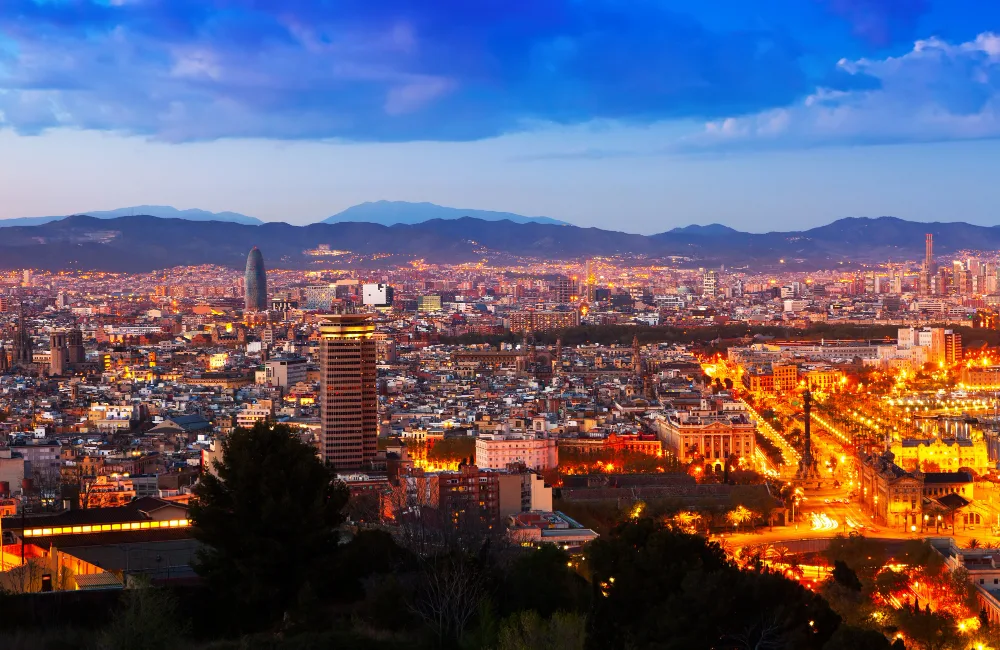 Cannabis Clubs Barcelona: A Unique Experience
Instead of traditional stores, Barcelona has adopted an exclusive model: cannabis clubs. These clubs are private associations where members can purchase and consume cannabis in a relaxed and safe environment. Some of the most popular clubs include:
Kush Weed Coffeeshop: Perfect to relax and disconnect from the routine, you will have plenty of reasons to spend the best time of the day or night. It's located next to the cathedral of Barcelona, in the magical Gothic quarter.

La Mesa: Known for its friendly atmosphere and high-quality variety selection.

Dragon Cannabis Club: This club stands out for its modern interior and extensive range of products.

Greenardo: If you're looking for a place with experts to advise you, this is the club for you.
Specialized Shops
While clubs dominate the landscape, there are also specialized shops for products related to cannabis, such as oils, edibles, and paraphernalia.
BCN Hemp Company: A shop specializing in CBD products, offering everything from oils to infused teas.

La Mota BCN: Ideal if you're looking for accessories to consume cannabis, like vaporizers and pipes.
Safety and Legality
It's crucial to remember that, although cannabis is tolerated in Barcelona under certain circumstances, its sale on public roads is illegal. Cannabis clubs operate in a legal gray area, so it's essential to be informed and act responsibly. Always make sure to buy your cannabis from legitimate places and avoid consumption in public spaces.
Aspects to Consider When Choosing a Club or Store
Quality varies considerably among different venues. Here are some tips to ensure you have the best experience:
Research: Read online reviews and ask locals or friends who have visited Barcelona previously.

Variety: Opt for clubs or shops that offer a wide range of strains and products.

Quality: Ensure the venue prioritizes the quality and safety of its products.

Atmosphere: A good club is not just about the quality of cannabis, but also about the environment and the experience.
Barcelona offers a unique experience for cannabis lovers. The clubs and specialized shops in the city ensure every visitor finds exactly what they're looking for. However, it's crucial to remember the importance of acting responsibly and being aware of local laws to ensure a positive and safe experience.
Whether you're looking for specific strains or just want to immerse yourself in Barcelona's cannabis culture, this city has something to offer for everyone.
So, the next time you're in Barcelona, don't forget to visit some of these spots and enjoy an unforgettable experience!